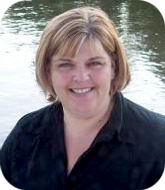 Limón, based in central Canada, is owned by Reiki Master Donna Henderson. Donna mixes her twenty plus years of Reiki, Reflexology, EFT, and counselling skills to empower individuals and help them make positive and balanced personal life changes. 
As a mentor and coach, Donna uses her strong intuitive abilities with her metaphysical training in a safe, respectful, and totally confidential manner to support her clients and help them move their way toward effective and successful solutions.
Donna Henderson is a Certified Wholistic Life Coach from the Wellness Training Inc. in Toronto, Canada. She has also received her Certificate in Applied Counselling from the University of Manitoba, and completed Applied Suicide Intervention Training as well as Community Reinforcement and Family Training.  A Member of the International Reflexology Council and the Reflexology Association of Canada, Donna holds a Certificate in Advanced Reflexology as a Practitioner and Instructor. She received her Certificate in Master/Instructor Level Reiki from the Usui Shiki Ryoho System of Natural Healing in Winnipeg, Canada.  A Level II EFT Practitioner with EFT Universe, has specialty certification with  At-Risk Youth.  Donna continues to attend workshops, conferences, and on-going training to be able to give the best and latest supports to her clients.
Please use the contact form below to send us an email.